Wi Fi is a facility allowing computer, smartphones or other devices to connect to the internet or communicate with one another wirelessly within a particular area. Internet users are multiplying in number and most of them uses internet in leisure time within their busy schedule of work. Taking this fact into consideration, to increase the sales of their business free public Wi Fi facility is made available in shops, railway & metro station, trains, libraries, restaurants etc. Any person visiting a coffee shop may think of buying online products while sipping coffee.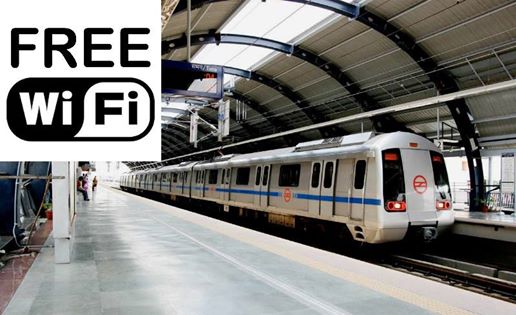 "Public Wi Fi is inherently insecure. Anyone doing it ought to do so with the premise that anything you do is visible to a third party stranger with a access to that hot spot " said Kevin Clark, first assistant Monmouth Country prosecutor, an expert in Cyber Crime. " The chance of you being hacked far exceeds the chances of your home being burglarized. This is a big business " he included. Experts worn against making any financial transaction or using Credit Cards in Public Wi Fi, Which we provide identify thieves with the information they need to go on a shopping spree with our money. Some experts even advise against checking Facebook or email account for the same reason, because too much information will be revealed to hackers that allow them to use programs that guess passwords, gain access to information and steal a person's identity. Our problem include users believing that they are connecting to the legitimate Wi Fi network when they are really connecting to a "rogue access point" said Reza Curtmola, an associate professor of Computer Science at the New Jersey Institute of Technology.
Public Wi Fi are given full access so that in instances like super-storm, hurricane or other natural disaster people can get help from this service. So no barriers are put to public Wi Fi's. This is mis-used, deployed by hackers and cyber-terriorists for their personal benefits. Most wireless routers have firewall to protect us from internet does not mean we are protected from others connected to the same networks. Its astonishing to steal someone's username and password, or see what they are doing just by being on the same network.
The solution to this issue is to follow some steps which prevents our personal work to be hacked. The primary and most simple work is not to use public Wi Fi networks. But if one still wants to use and stay safe in Public Wi Fi Network then he can adapt these precautions:
Firstly, use a Virtual Private Network (VPN), it is a network that uses a public telecommunication infrastructure, such as the internet, to provide remote offices or individual users with a secure access to their organization's network. VPN allows the user to set up, within the Wi-Fi network, an encrypted tunnel to a server that they trust. It is a network technology that creates a secure communication over a public network. There is a great variety of VPN providers. Some offer paid services such as vpntunnel.se , ipredator.se or privateinternetaccess.com others are free such as proxpn.com, openvpn.net . Many of today's smart phones have in-built VPN software that can be activited in a few steps. There are also VPN apps available in various Operating System.
Secondly, if we want to guarantee our security & not actively using the internet, simply turn off our Wi-Fi. In the Windows machine we have to right click in the wireless icon in the task bar to turn it off. In a Mac, we have to click on the Wi-Fi icon in the menu bar and select the turn off AirPort option.
Thirdly, automate our public Wi-Fi security settings. If we do not want to manually adjust the security setting every time we use a public Wi-Fi network we can automate the process to that some extra protection is provided to our security.
When we first want to connect to any network in Windows we are asked whether we are connecting to a home, work or public network. Each of this network has some previously set settings which will flip in according to our choiced settings. The public setting has the utmost security and is the most saver among the three modes. We can customize each networks settings from Control Panel then Network and Sharing centre then Advance Sharing Settings. At this point we can turn Network Discovery, File Sharing, Public Folder Sharing, Media Steaming and other options on and off for different profile.
OS X does not have this options build-in like Windows, but an app like ControlPlane can do some customization. With its help we can turn on our firewall, turn off sharing, connect to a VPN and many more depending on the network we are connecting to.
Fourthly, Use HTTPS and SSL whenever possible, regular website connections over the https exchange lots of plain text over the wireless network, and some one with a bad intention can sniff out that traffic very easily. It becomes a great deal if its a password to our email account. Using Https or enabling SSL for our visited websites encrypts the data passed back and forth between our computer and that web server and keep it away from the prying eyes.
Many sites like Facebook, Gmail and others will automatically makes sure that the    address bar there is always the "s" in Https whenever exchanging sensitive information. If we want to access the email from a desktop client such as Outlook or Apple Mail, we must make sure that that our accounts are SSL encrypted in their settings.
We can hope that in near future there will be some more advance security options which will protect our private data from hackers in a Public Wi-Fi networks.